Nowadays, aerosol tin can are becoming more widely used. According to the use of the products , we can divided into three types as follows:
Car Care Products: Lubricants, release agents, car cleaner, refrigerant, multifunctional foam, spray paint, air freshener, wax polish and so on.
Household and Personal Products: Deodorizer spray, butane gas, insecticide killer, shave foam, snow spray, hair spray, body spray, deodorant, shoes polish and so on.
Industrial Products: anionic surfactants, rust proofing agents, detergents, AW additives, EP additives, mould release agent, dedust agent, anti-rust agent and so on.
Today, we mainly introduce snow spray can. Snow spray are using in various celebrations. Like party, wedding, festivals celebrations and so on.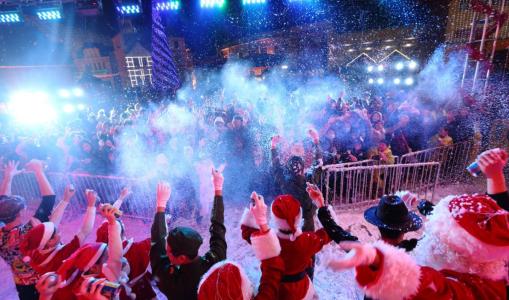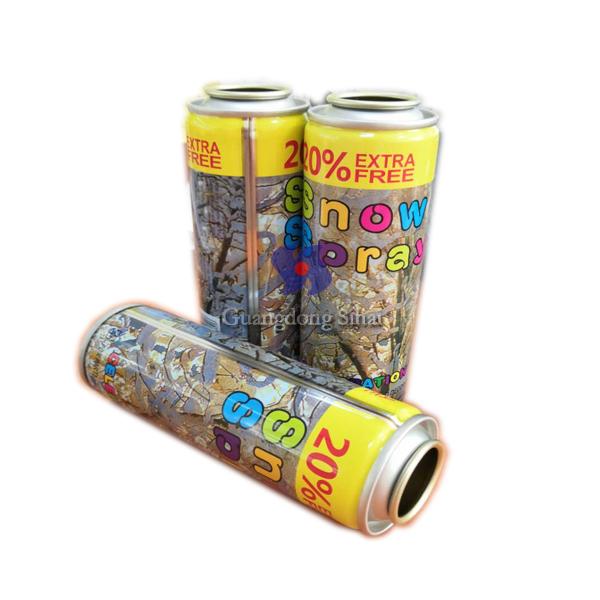 Size : 45*130mm
Printing: outside CMYK printing/inside gold lacquered
Thickness: 0.2mm
Deformation pressure: ≥1.35Mpa
Bursting pressure: ≥1.5Mpa.
Common sizes of snow spray for your reference:
Diameter 45*130mm for 200ml
Diameter 52*118mm for 300ml.
Diameter 52*160mm for 350ml.
Diamater 65*180mm for 550ml.
Diameter 65*210mm for 600ml.
Notice:
It should also be noted that snow spray should never be allowed to contact the fire source to avoid " snow spray" becoming " fire-breathing". At the same time, when using snow spray, remember not to spray on other people's face. If you accidentally spray your eyes, immediately wash with water or seek medical attention immediately.