Overall aerosol unit production reached 5.5 billion in 2018, according to figures reported by the European Aerosol Federation (FEA).
In terms of segmentation, 21.4% of aerosols are household products, 57% are personal care products and 21.6% account for other areas including 3.7% in pharmaceutical or chemical aerosol products, 4.45% food/ miscellaneous, 5.33% paints and varnishes and 8.12% automotive and industrial.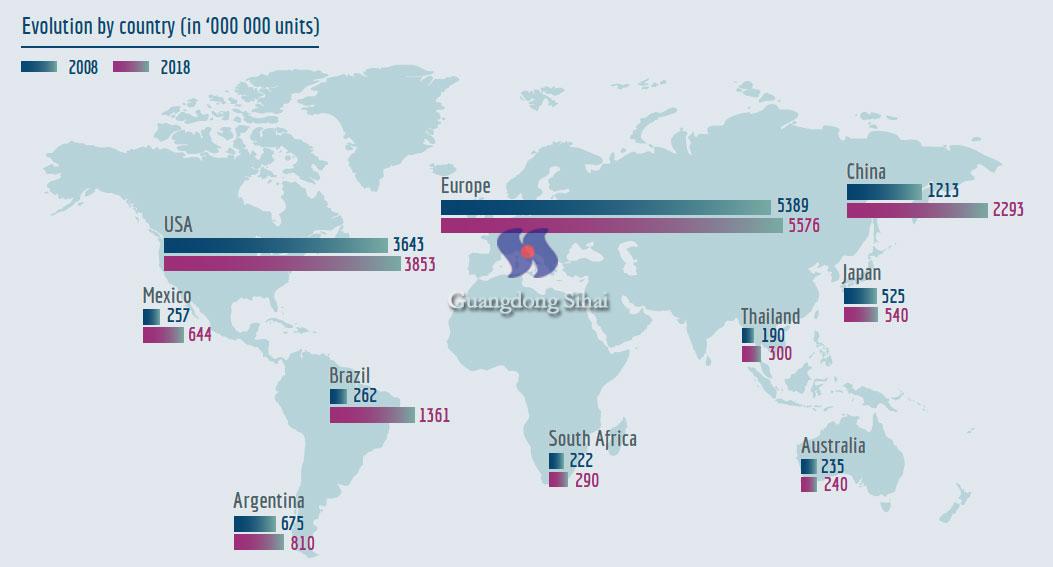 In 2017, personal care products still dominate, reaching 56.6%, 20.7% of household spray products, 7.5% in auotomative or industrial products, 5.29% are plants and varnishes, 5.09% in pharmaceutical aerosol products and 4.82% of food products.

In 2016, personal care products are still leading, reaching 55.5%, by household category 20.7%, and other products up 23.8%, of which 7.8% in automative or industrial products, 5.9% of food products and 4.9% paints and varnishes.

The organisation revealed this reflects a slight decrease from 2016 to 2017 production numbers. Moreover, personal care has always been at the top, while home care products have seen little change. In addition, the statistics show that China's aerosol production has almost doubled over the last 10 years, and Brazil's production has also rapidly increased. It can be seen that the prospect of Chinese aerosol products is bright. In recent years, the production of Guangdong Sihai aerosol cans has also increased by 20% to 30% per year.
Note: all the data revealed by the European Aerosol Federation (FEA). More information, please make a visit to their homepage.