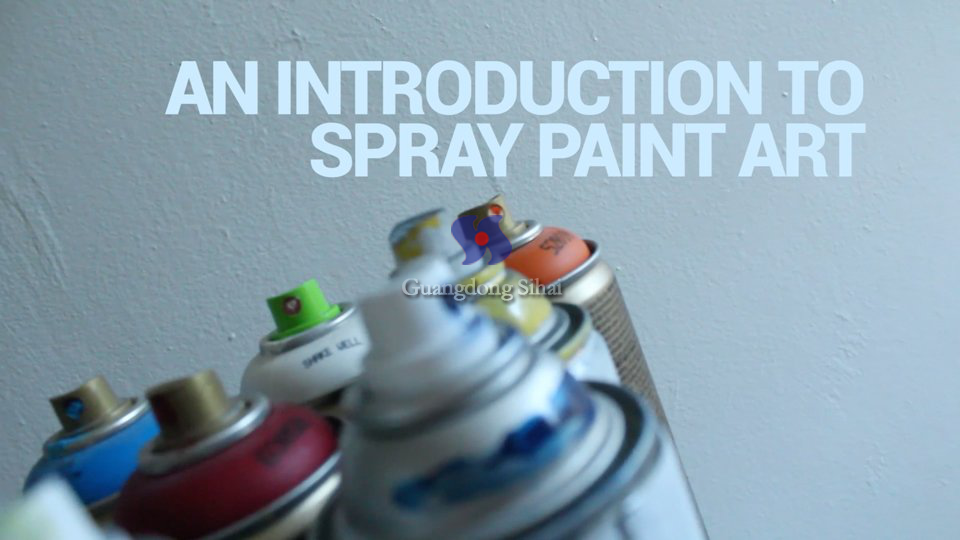 Aerosol spray paint products are dangerous if used or stored improperly
Introduction
Aerosol paint (also called spray paint), a type of paint that comes in a sealed pressurized container, is released in an aerosol spray when depressing a valve button. A form of spray painting, aerosol paint leaves a smooth, evenly coated surface, unlike many traditional rolled or brushed paints. Standard sized cans are lightweight, portable, cheap, and easy to store. Aerosol primer can be applied directly to bare metal and many plastics.
Aerosol paint products have been used in commercial, industrial by consumers for over 60 years. In the late 1970s, street graffiti writers' signatures and murals became more elaborate and a unique style developed as a factor of the aerosol medium and the speed required for illicit work. Many now recognize graffiti and street art as a unique art form and specifically manufactured aerosol paints are made for the graffiti artist.
The standard of aerosol paint cans
For normal use of car paint, furniture paint or other etc., it produced in common standard pressure cans, but for graffiti artists paints, it is produced in standard high pressure cans for fast, thick coverage and lower pressure cans for more control and flexibility.
The storage of aerosol paint cans
Aerosol paint cans must be far away from the fire and stored in a cool, dry place

Avoid moist conditions like garages, external sheds, laundries, bathrooms and etc.

Away from corrosive chemicals (e.g. pool chemicals, drain cleaners, bleach, toilet and bathroom cleaners, all types of kitchen and laundry detergents and alkali materials, etc.)
NEVER store aerosol paint cans in areas where welding, or other hot work is being conducted.
NEVER store aerosol paint cans in direct sunlight
Aerosol paint cans MUST be protected from heat
Never keep aerosol paint cans inside cars - not even in the boot
Aerosol paint cans must not be left, or used, near
Aerosol paint cans must not be pierced or burnt, even when empty
Never put aerosol paint cans into a fire, even when seemingly empty
Do not place an aerosol paint can in hot water to increase the internal pressure in order to enhance the spray
Do not smoke when using an aerosol paint can or immediately afterwards
For more information of aerosol tinplate cans, pls contact us as below.