In 1998
Sihai Iron-Printing and Tin-Making Co., Ltd. is specialized in manufacturering and selling iron printing, tin and tinplate, which was established in1998. The new Phase II factory was regarded as one of 20 important projects of Zengcheng Guangzhou in 2007.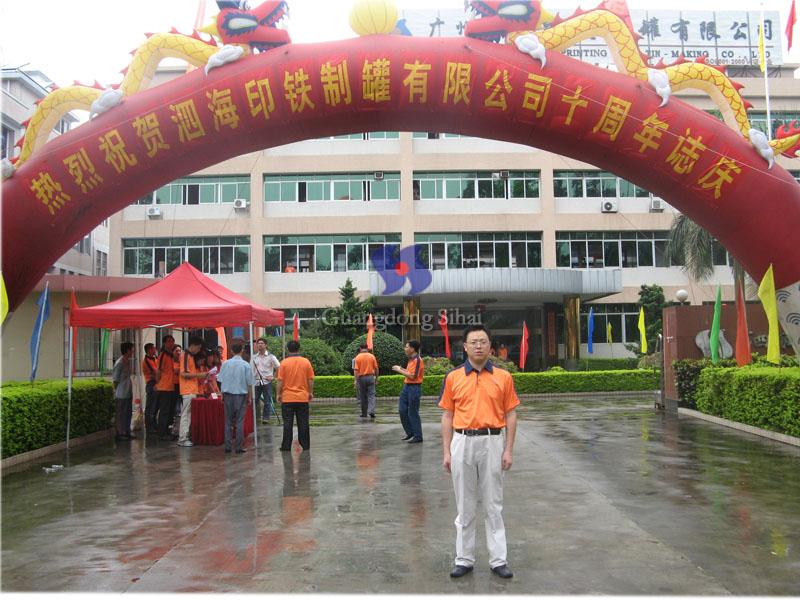 In 2008
The 10th anniversary celebration was hold in 2008. We had a celebration inJuly 10th. We invited all of our customers to our event. We had a opening ceremony in morning! And then we had a performances. At the night we had a team building to promote feelings of warmth.
In March 26th 2018, the 20th anniversary celebration was hold in Guangzhou Sihai Iron-Printing and Tin-Making Co., Ltd. In that day, there were more than 500 peoples took part in our celebration from different places. Some are from same cities, some are from other province. Even some from other country. We all enjoyed a good day during the celebration. We sincerely hope that you will join us in 30th anniversary celebration.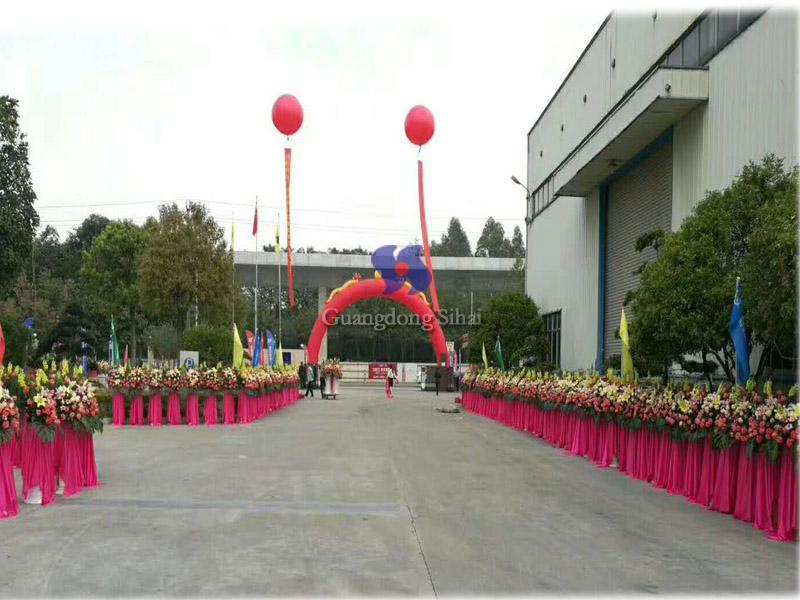 2018 was a special year for Guangdong Sihai. We celebrated our 20th anniversary in 2018. We also changed our company name from "GuangzhouSihai Iron-Printing and Tin-Making Co., Ltd. "to" GuangdongSihai Iron-Printing and Tin-Making Co., Ltd". Due to the company's development needs, we changed our company name. But our conception always same. Credibility, Win-Win and Practical Orinentation always is our Conception. Customer driven and quality first. Your satisfaction is our biggest aim. Perfection is our unremitting pursuit. Achievement of thorough perfection on every detail for the product is our ultimate target that we never will give up. We would like to join hands with customers to improve and create common prosperity.