Popular Size Tin Can/Empty Aerosol Metal Tinplate Spray Can Products for Spray Paint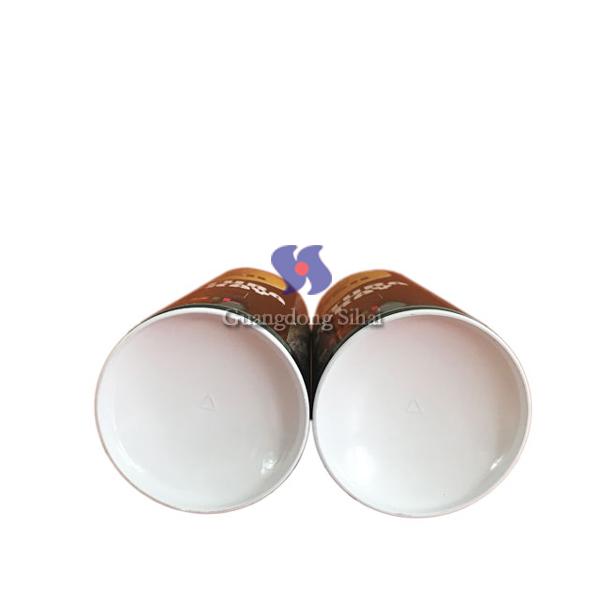 Size: Diameter 65mm, height from 100~240mm
Thickness of cone: 0.32mm
Thickness of dome: 0.32mm
Thickness of body: 0.20mm
Deform Pressure:≥1.30Mpa
Burst Pressure:≥150Mpa
Product Details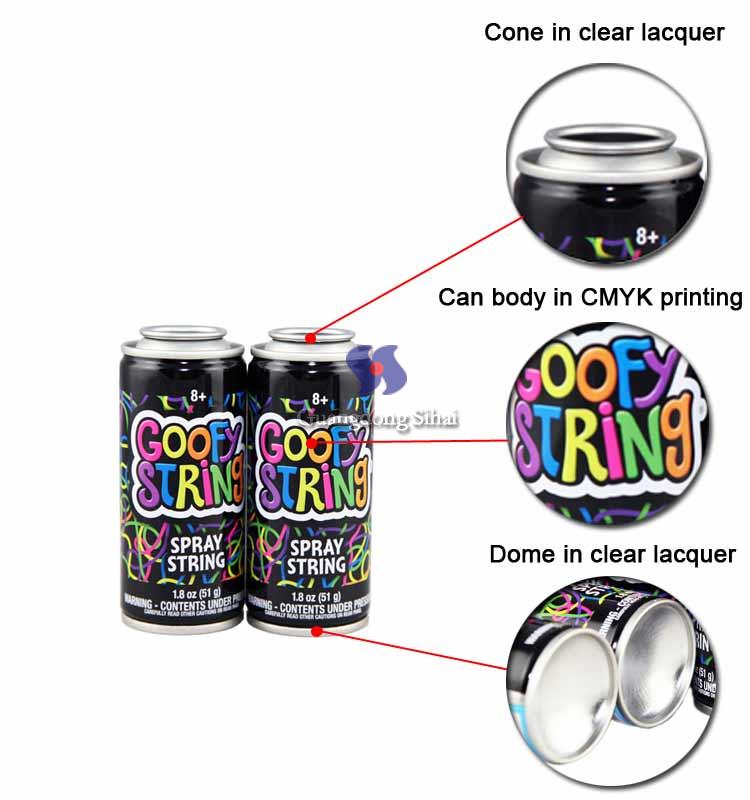 Various Products for household, personal care, industry, celebration...
Diameter 45mm: main for hair spray, silly string, deodorant...
Diameter 52mm: main for air freshener, snow spray, body spray, gas lighter...
Diameter 57mm: main for spray paint, insecticide...
Diameter 60mm: main for spray paint.
Diameter 65mm: main for car care, butane gas, foam cleaner, shaving foam...
Our Workshop
Guangdong Sihai Iron-printing and Tin-making Co., Ltd. is specialized in manufacturing and selling iron printing since 1998.
We have imported equipment from abroad, such as printing machine(Fuji machine PRIMFAX-F452), can making machine(Switzerland SOUDRONIC AFB.640).
All products are manufactured in accordance with GB13042-2008 standards and managed according to ISO9001: 2015 quality system.
To achieve qualification rate at 100% for our output products,we have high standard material selection, top-ranking equipment and strict procedure control.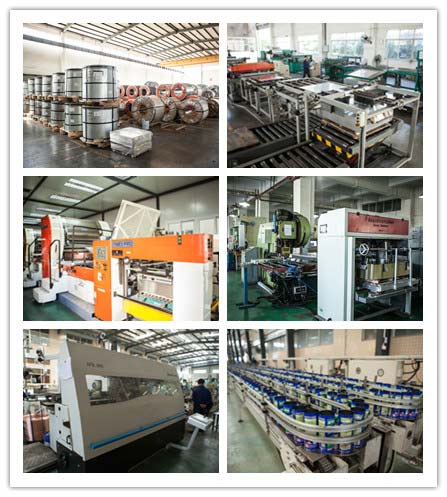 Delivery & Payment Terms & Packing Information
Delivery time: 15-20 days.
Payment Terms:T/T, 30% deposit & 70% balance payment
Packing:pallet or carton