Size: Diameter 57mm
Thickness: 0.28mm cone/0.28mm dome
Varnish: Clear/Golden/Custom color
Deform Pressure:≥1.2Mpa
Burst Pressure:≥1.4Mpa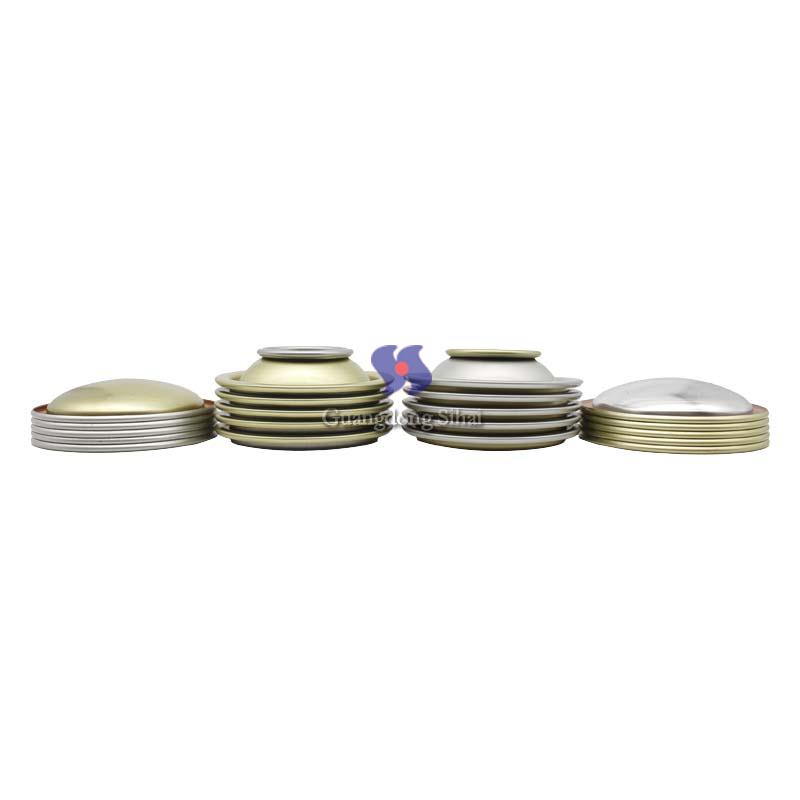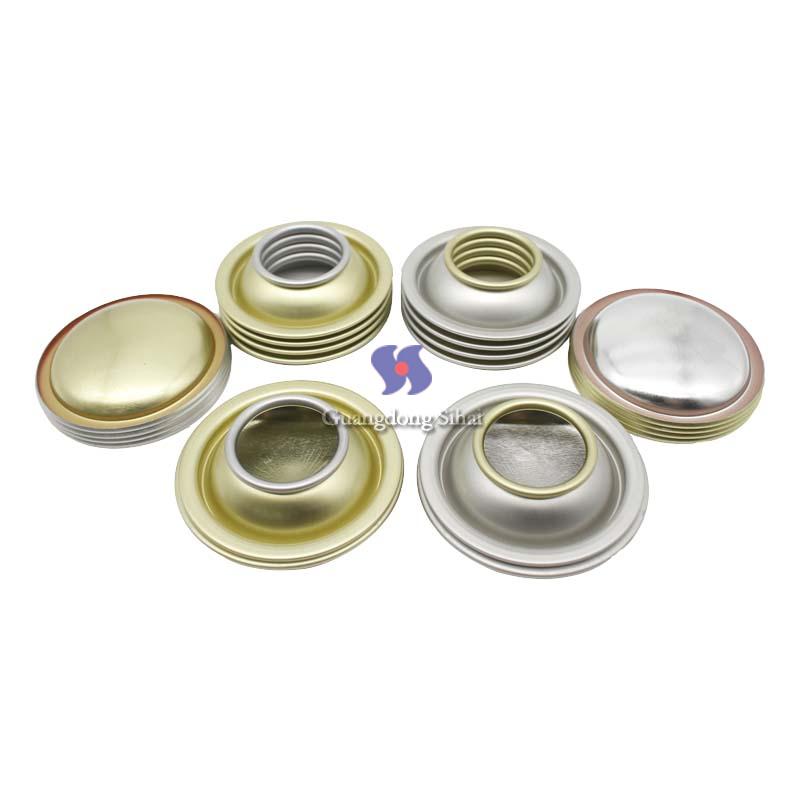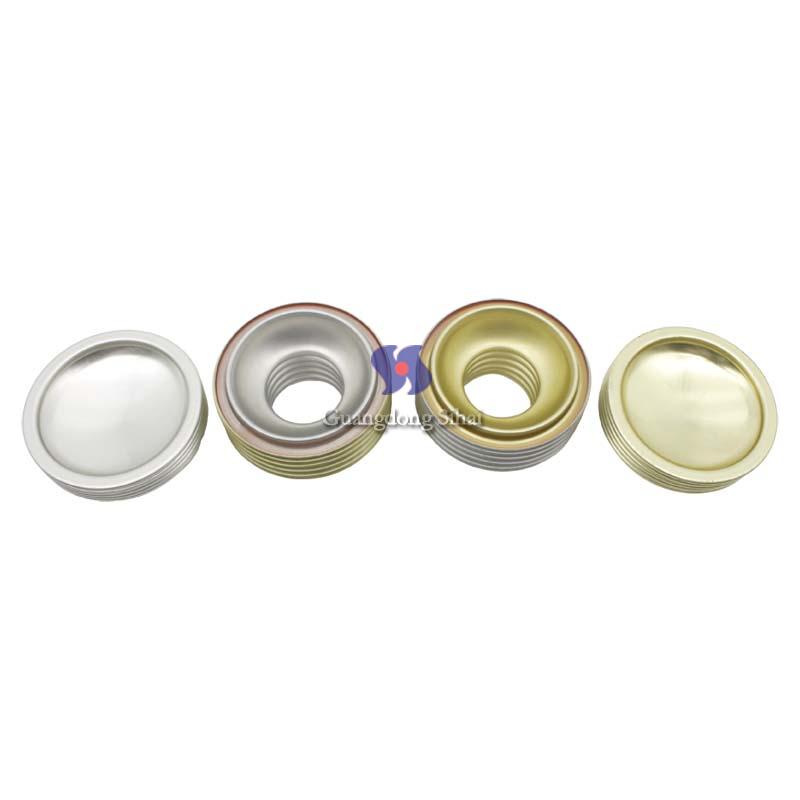 Diameter of can

Can Components Code

Top or Bottom

Ф45




185

Top

190

Bottom

Ф52

195

Top

200

Bottom

Ф57

201

Top

203

Bottom

Ф60

205

Top

206

Bottom

Ф65 necked-in

207.5A

Top

207.5B

Top

207.5C

Top

209

Bottom

Ф65 straight-wall

211

Top

211

Bottom

Ф70

211

Top

213

Bottom
Production Line
4 advanced iron printing production lines and 2 coating lines with output of above 16 million sheets.
10 high speed automatic can making production lines with annual output of 300 million pieces.
21 full-automatic numerical control production lines for top and bottom to produce above 300 million pieces annually.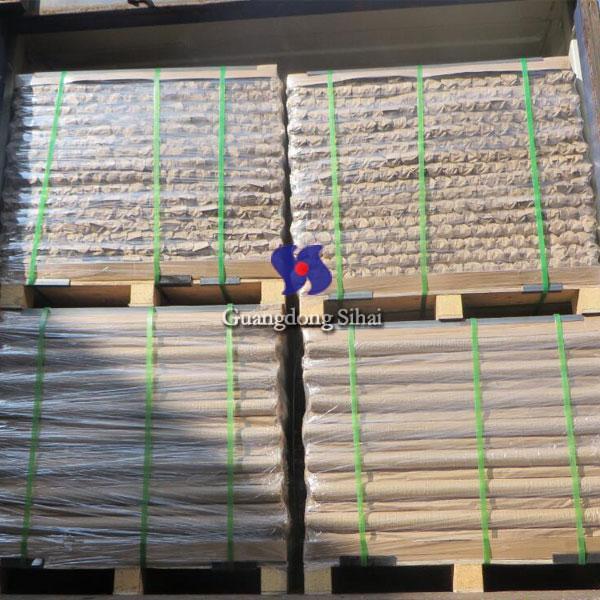 About us
Guangdong Sihai Iron-printing and Tin-making Co., Ltd. is specialized in manufacturing and selling iron printing since 1998.
We have introduced equipment from abroad, such as printing machine(Fuji machine PRIMFAX-F452), can making machine(Switzerland SOUDRONIC AFB.640).
All products are manufactured in accordance with GB13042-2008 standards and managed according to ISO9001: 2015 quality system.
To achieve qualification rate at 100% for our output products,we have high standard material selection, top-ranking equipment and strict procedure control.