Guangdong Sihai Iron-Printing and Tin-Making Co., Ltd is now doing machines upgrading, in order to improve product quality, increase productivity and offer better customer service. Guangdong Sihai always put product quality at the first place, we have high standard material selection, top-ranking equipment and strict procedure control to ensure high quality products to our customers.

Before July, 2019, the upgrade for high-speed welding machine for aerosol can and full-automatic numerical control production lines for aerosol cone and dome already completed, now the production capacity was got great improved.
The packing is the last but important step of production, it also effect the production efficiency. Recently, we are doing automatic packing machine upgrade, the traditional packing way need workers to check the quantity and put the cans in right place; now we replace semi-automatic packing machine to full-automatic machine, which improve production efficiency and reduce quality defect during packing, also help cut down the cost of production. The upgrade make good preparation and great support for the hot aerosol season from Oct to Jan.
Old semi-automatic packing line
Disadvantages:
may cause inaccurate quantity
scratch issue may happen by improper operation
low production efficiency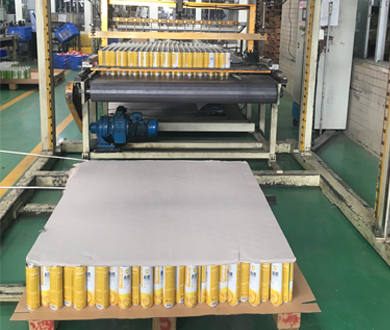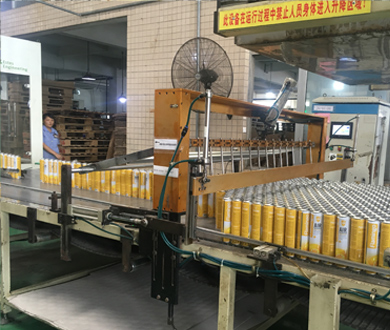 Upgraded automatic packing line
Advantages:
accurate quantity
reduce quality issue
improve production efficiency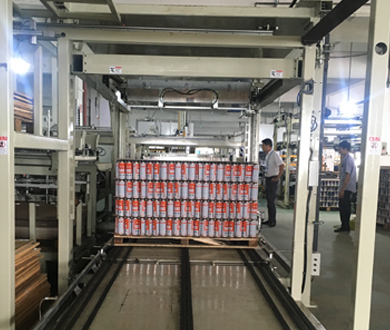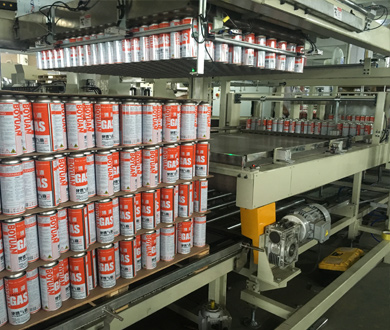 Now Guangdong Sihai with 4 iron-printing lines, 10 can-making production lines and 27 full-automatic production lines for top and bottom lids, can supply 26 million pieces can per month, over 300 million pieces per year. We would like to join hands with you to improve and creat common prosperity.