Presently air duster can market scale will keeps increasing in the next few years.

To meet the markets, Guangdong Sihai Iron-Printing and Tin-Making Co.,Ltd(Sihai for short) specially offers empty aerosol spray cans to refill air duster sprays.
As we all know air Duster Aerosol makes it easier for you to keep your equipment clean. It's is filled with compressed air and is custom designed to clean and remove dust, dirt and microscopic debris from computers, keyboards, printers and other devices without leaving residue. This compressed air duster is a handy item to have around the house, workshop or office. It comes with an attachable straw nozzle that allows you to get into compact spaces. Just run it through the cracks of the keyboard to effortlessly lift out particulate. This is a dry product that does not contain water, so you can use it on electronics safely.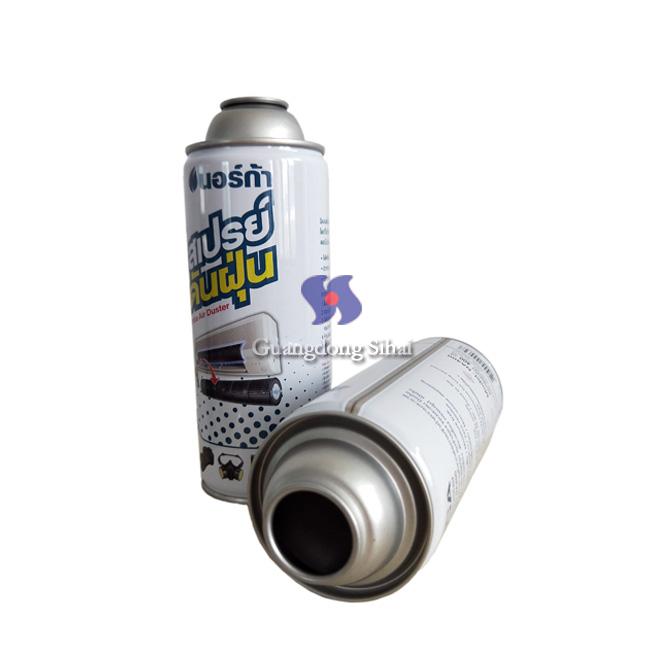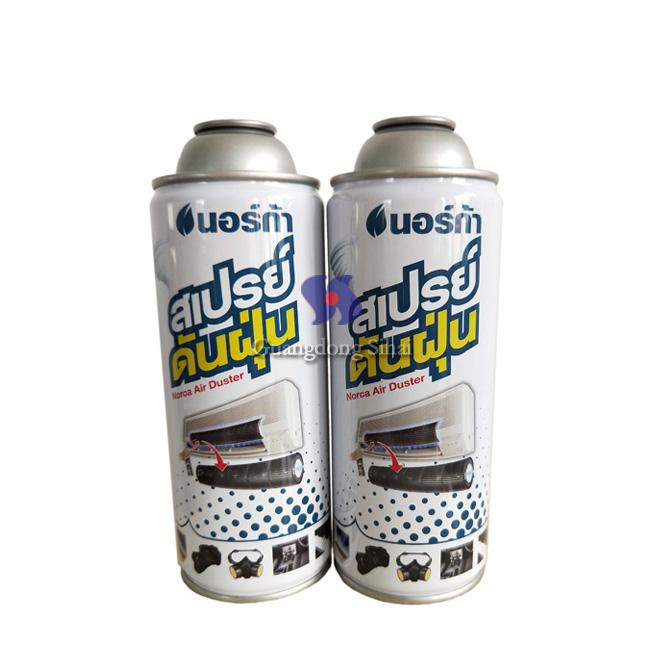 We offer two types for air duster cans, and the can meet 2P/2Q standard.

--straight wall type -diameter 65mm
--necked in type: diameter 52mm, 65mm and 70mm
For more information, please contact us as bellow.
Related Reading:Metal Aerosol Tinpate Can,Air Duster Spray Bottle,Air Duster Spray Cans