As we all know, aerosol products are being used popularly and widely around all the world, through more and more popular usages of these cans, the safely is becoming more and more important, as a factory with 20 years rich production experience, we focus on offering stable qualtiy products for all.
Guangdong Sihai Iron- Printing and Tin- Making Co., Ltd. is specialized in manufacturing and selling iron printing, tin and tinplate, which was established in 1998. The new Phase-II factory was regarded as one of 20 important projects of Zengcheng Guangzhou. The company covers 55000m2. In the concept of "Customer First "and "quanlity is the core ", Sihai is committed to providing customers with one-stop services for long term win win business relationships!

Besides the 6 popular diameter sizes including 45mm, 52mm, 57mm, 60mm, 65mm and 70mm, Sihai not only expand the production size limit, but also give a new idea in the can safety part especially for refrigerator gas Can series products.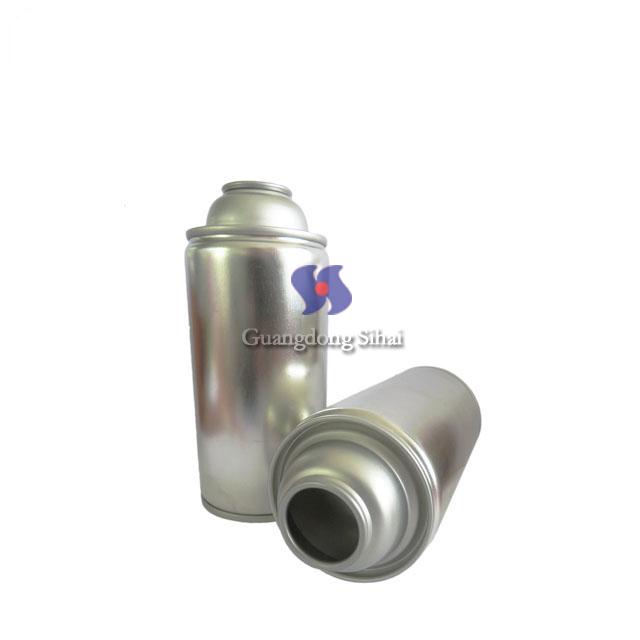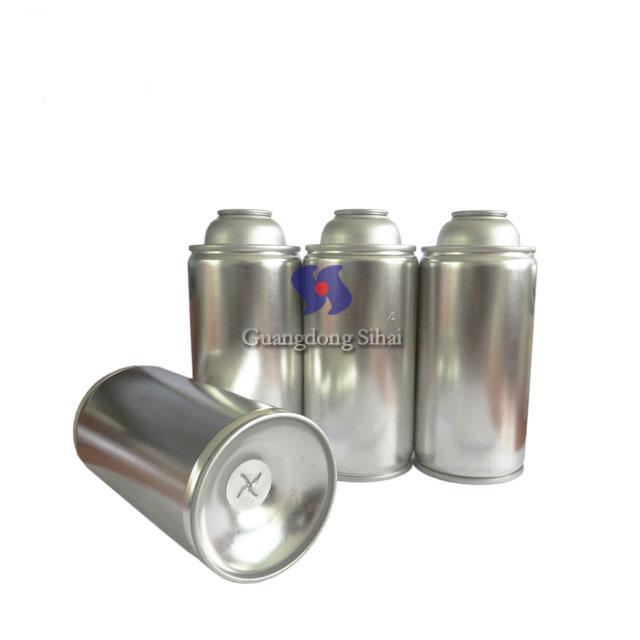 For this products, it can be wided used in refilling refrigerator gas, and this product can bear at least 1.8Mpa(18 bar) for deform pressure, and 2.0Mpa(20 bar) for burst pressure. Safety is the unique point for this product.
Even when the finished products are in super hign temperature or got hit by outside force, it can help pressure release through bottom part,it won't burst and hurt everything like standard aerosol cans.
For this product, we can offer thickness as follows:
cone: 0.43mm
body: 0.23mm
bottom: 0.40mm
For any customers who need the empty aerosol cans with high pressure specification, and with strict safety requirement, this product can meet the need.