The application history of the
3-piece cans
has been nearly 200 years, and it is traditionally composed of three parts: the can body, the top cone and the bottom dome of the can.
The advantages of the 3-piece empty tin cans are wide application range, low cost, simple manufacturing process, and the cost of the canning equipment can be controlled. Nowadays, three-piece aerosol tin cans have been used in various fields.
1.Building materials
With the development of the real estate industry, the rapid development of the decoration and building materials industry, the need for large quantities of products, such as doors and windows caulking with styrofoam, basically the decoration of the need for styrofoam.
2. Industrial sector
There are many categories of industrial supplies, the common ones are spray paints, mold release agents, rust removers, lubricants and so on. According to statistics, in the field of aerosol products, the proportion of industrial aerosol products is higher than other classes.
3.Automobile care
Automotive industry has ushered in the rapid development of a variety of aerosol car care products appeared, to the love of the car family has brought a lot of convenience, such as: carburetor cleaner, universal foam cleaner, surface plate wax, tar and asphalt cleaner, tire shine agent, start agent appearance cleaner and so on.
4.Furniture Care
Improvement of living standards, a variety of environmentally friendly household products are gradually increasing, such as: insecticide aerosol, air freshener, cassette gas, air, oxygen, dust remover, photocatalyst, fire extinguishing agent, flying snow ribbon and so on.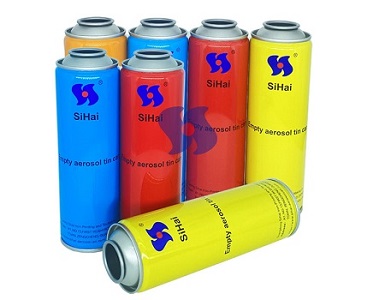 Guangdong Sihai
specializes in the production of 3-piece empty aerosol tin cans has 25 years of experience, is one of the top-ranking manufacturers of empty aerosol tin cans in China, has been committed to the production of the safest
empty
aerosol cans
!