On March 26, 2018, the 20th anniversary celebration ceremony hosted by Guangdong Sihai Iron-printing and Tin-making Co., Ltd., with the theme of "Crossing the Brilliance and Soaring the Future", kicked off in the factory area of Guangdong Sihai Iron-printing and Tin-making Co., Ltd.
The day, Professor You Yizhong of the China Packaging Federation Aerosol Professional Committee, Mr. Liao Yezhong, General Manager of Guangzhou Sihai, Mr. Huang Jinpei, Executive Vice President, Mr. Yang Lin, Vice President of Marketing, the president of Guangdong Sanhe Chemical Technology Co., Ltd. Mr. Chen Bingqiang, Mr. Zou Shanghong, Chairman of Guangzhou Biaobang Auto Accessories Industry Co., Ltd., Mr. Liu Zengfan, General Manager of Yingde Dongshun Fine Chemical Industry Co., Ltd., and others nearly 500 people from all over the country attended the ceremony.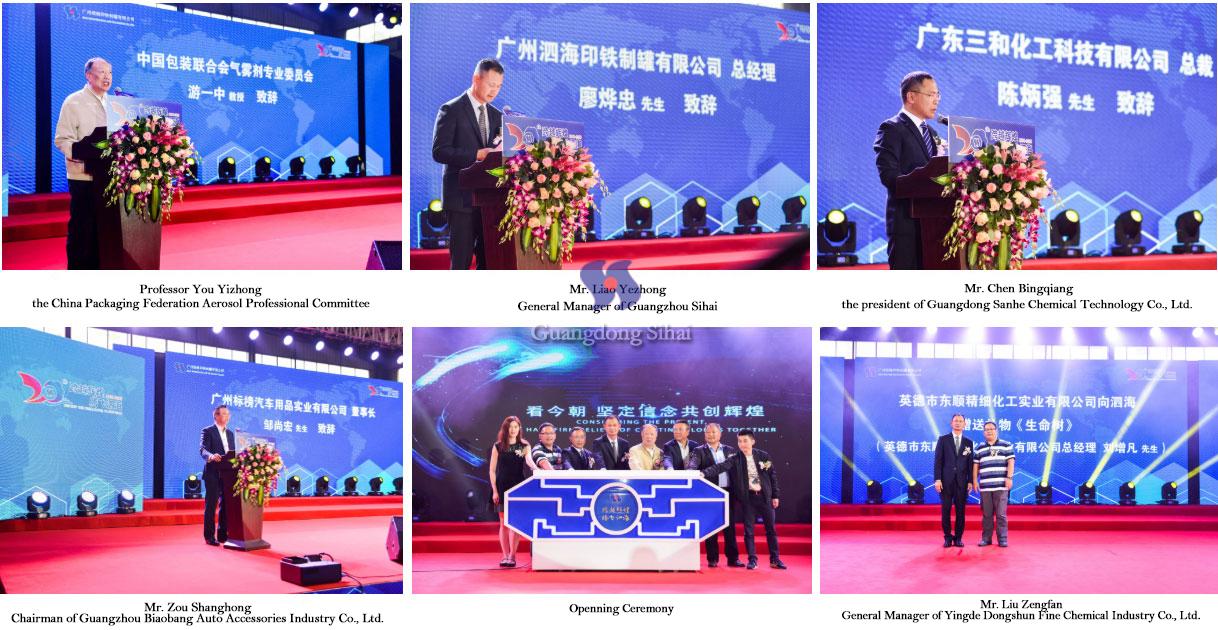 From the venue layout to the ceremonial reception, Sihai group showed their unity and give a warm meet to every attendee. The guests were invited to enter the venue under the orderly guidance of the reception staff. In the sand painting performance that carried the 20 years of Sihai, the celebration officially kicked off. The celebration not only provided a rich performance for the guests, but also provided the guests with a condition and opportunity for exchanges between the industry and the outside, and promoted close communication within and outside the industry.
Mr. Liao Yizhong delivered a speech at this event. He reviewed the history of Guangdong Sihai since its establishment in 1998 in the past two decades. On the way forward, there are hardships and joys, and hope for the future. In the past 20 years, Sihai has been moving forward to share a new chapter. It is also hoped that the enterprises that have been working together with Bohai can go hand in hand to create brilliance.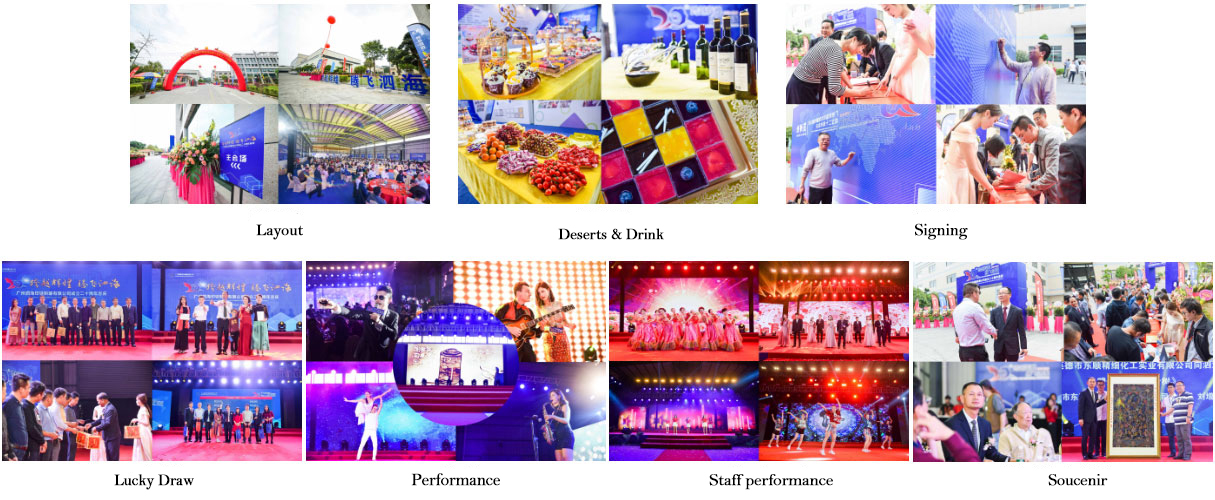 The event awarded the Excellent Suppliers and Strategic Partner Awards; during the dinner time, everyone tasted the food and wine, watched the wonderful performances, participated in the on-site sweepstakes, and the scene was very lively. The celebrations were close to the smiles of the Sihai family and the guests. The end, a complete success, left precious memories and a beautiful vision for the guests and the guests.