Hair Spray, as an indispensable personal care product for modern life, especially for woman, plays an important role in our life. Hence, we have to choosing a right and appropriate hair spray.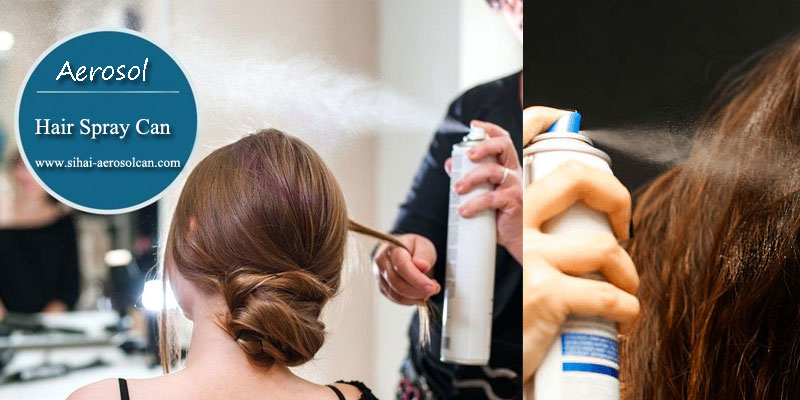 As we all known, hairsprays come in different types and strengths, just like shampoos, to suit each type of hair. Meanwhile, packing for hair spray also have multiple material to choice, like tinplate, aluminum and some plastic.
Now, we'll make a introduce for aerosol tinplate hair spray can. Hair spray, as an personal care products, which packing have to be light and safety when we used. For ensure the light of the outside packing aerosol can, we use the 0.19mm or 0.20mm thickness tinplate to make the body and top and bottom use 0.28mm. Pressure is a critical factor for guarantee the safety of the aerosol can. All aerosol can we made are accord with ISO standard and also got the certification of CE and DOT.
The following are the details of normal hair spray in the market.
| | |
| --- | --- |
| Volume | 250ml or 300ml |
| Size | 52*195mm or 52*200mm |
| Printing | out side CMYK & PANTON color, inside lacquer |
| Body Tin Thickness | 0.19/0.20mm |
| Top and Bottom Tin Thickness | 0.28mm |
| Pressure | buckling pressure ≥15 bar; burstpressure≥16 bar |
TIPS AND PRECAUTIONS ON HOW TO USE YOUR HAIRSPRAY WISELY!
Holding the can about 12 inches away from your head when spraying
keep spray from the heat
keep you hair away from open flames (HIBACHI, MATCHES, LIGHTERS, ETC)
store your hair spray in a cool place
Hope that's information will help you know more about your hair spray partner well.